1. Cha Cha Cha
Virgil Avenue
This family owned restaurant has been serving Los Angeles' Silver Lake community for over twenty years. That's why the minute you walk into Cha Cha Cha, you are no longer a customer; you're family. With tasty menu items like crispy shrimp cakes, jerk chicken pizza (my favorite) you can't but feel at home.
They have Happy Hour every Thursday from 4pm-7pm. Their Classic Margarita is freshly squeezed with no sour mix and their mojito is muddled to order using fresh lime juice and mint. The house made Sangria is famous—a fruit and brandy infused favorite. There's something for everyone!
Cha Cha Cha is Located at 656 N. Virgil Avenue. Los Angeles, CA 90004, (323) 664-7723
2. El Cholo
Santa Monica
One night in 1967 a long time guest said to El Cholo's owner "let me show you how to make a great margarita." History was made! El Cholo soon became the world's largest user of Cuervo 1800 Tequila and the first to introduce premium ingredients into their margaritas.
El Cholo is a great place to bring the whole family, the pricing is good and the food and drinks are even better. Chow down on Mexican staples like Enchiladas, Carmen's Nachos and Sopas, or go straight to the margarita list and try delicious variations like the Coconut Margarita, the Fruit Margarita, or just stick to the El Cholo Margarita (their classic since that night in 1967). You can't go wrong.
El Cholo is Located at 1025 Wilshire Blvd. Santa Monica, CA, 90401, (310) 899-1106
3.Fiesta Cantina
West Hollywood
I'll just say it. If you haven't been to Fiesta Cantina in West Hollywood, you my friend are missing out on the best drinks in the area. Not only are the nachos to die for, the drinks here are huge and well worth the price. This is the destination for Happy Hour in LA. Their Fiesta Time 2-for-1 drink prices give you double the fun from 4pm-8pm and yes, again from 10:30pm-12:30am. They will also have 99 cent Coronita! Served till they run out.
The fun doesn't have to stop there; you have clubs like The Abby, Rage, Micky's, Oak and so much more nearby.
Fiesta Cantina is Located at 88865 Santa Monica Blvd. West Hollywood, CA 90069, (310) 652-8865
4. El Coyote
Beverly Blvd
Feel the magic of Hollywood when you walk into El Coyote. Since 1931 El Coyote has been giving Los Angeles the best Mexican food out there. Autographed photographs of Hollywood stars line the wall of the entrance. Drew Barrymore spent many nights running around the restaurant while her family enjoyed a meal, as did John Wayne, Loretta Young and too many more to mention.
Get ready to go head-over-heels for the outstanding food they have. You can't go wrong with their Margarita Fresca, Cazadores Margarita; and, by far their best drink, their Chambord Margarita.
El Coyote is Located at 7312 Beverly Blvd. Los Angeles, CA 90036, (323) 939-2255
5. Mercado
Los Angeles
 Mercado's first location was in Santa Monica and now has two more locations on 3rd street and in Hollywood. You can't go wrong with anything on the food menu. But the party really starts with the cocktails. They have a great selection of tequila, but one drink that you must have here is the Spicy Cucumber Margarita. With the perfect amount of spice and tequila, you'll be back for seconds—maybe even thirds.
Mercado is Located at 7910 West Third Street. Los Angeles, CA 90048, (323) 944-0947
6. Loteria Grill
Hollywood
Most of us Hispanics grow up with this fun family game. But now you can eat there! Take a trip down to Hollywood Boulevard where movies are made and the food is unique. From their tacos, fresh salads, seafood and appetizers to their endless drink list, Loteria satisfies. Loteria will be having $5 house drinks all day to celebrate Cinco de Mayo, Happy Hour from 4pm-7pm, and live music from 8pm-11pm. You don't wanna miss out on the fun, and the food and drinks that go with it.
Loteria Grill is Located at 6627 Hollywood Blvd. Los Angeles, CA 90028, (323) 465-2500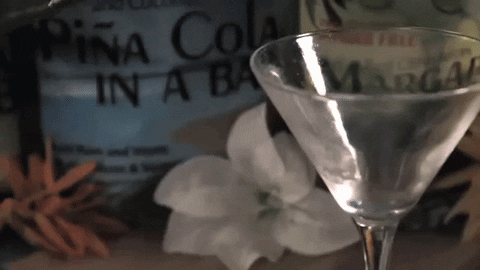 7. Margaritas in a Bag
Your local supermarket
If you're reading this and thinking "shit that all sounds and looks good but I'm broke"—hey, that's fine. There are other ways to celebrate Cinco de Mayo in Los Angeles. Head to a nearby market and pick up some margaritas in a bag.
You heard right my friend—for only a few bucks (depending on the brand you get), you can celebrate Cinco de Mayo in style. Budget style! Grab a few bags with some friends, pop in some movies, and get ready to get lit on the couch.
---
We've got deals, f'real.
Exclusive offers, discounts, and special membership rates for Review-Weekly.com approved products are all yours. Wanna be email buddies?