3. I basically live in a bat cave
When I'm not trying to take over the world I like to switch it up a bit. With the power of Diamond Cell Blackout Cellular Shade automated blinds I'm able to turn my room pitch black. Do you even know what that kinda darkness is like? Within the darkness I train to forget the death of my parents and begin my quest to save Gotham. What can I say? I was a bit of a nerd growing up. It feels good to put on a different cape via drapes every now and then.  
4. I got bored of watching paint dry
Now I have the option to watch my blinds open and close at the click of a button. It's quite exciting, really. I'm not crazy though. Do you think I'm crazy? I don't like when people judge me. I practice a life of minimalistic pleasure, you'll never understand until you try it. You should try it.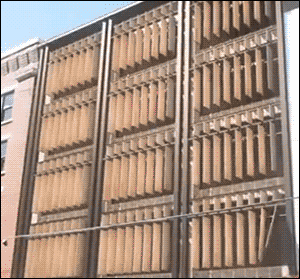 5. I rise and shine like a boss  
Plain and simple—nobody does it like me. Zero to a hundred, bright to dark—real quick. I once wasn't much of a morning person due to the fact that I had to stay up late plotting to destroy the world and occasionally rebuilding Death Stars for mediocre remakes. You can understand that, right? The automated blinds were a game changer—the morning sun would now greet me at specific times and disappear upon my mere request if I needed more shut-eye. It no longer beckoned me to leave my bed to and open or close them, they're in my control…and soon will be too.  
---
We've got deals, f'real.
Exclusive offers, discounts, and special membership rates for Review-Weekly.com approved products are all yours. Wanna be email buddies?