1. Ladies, Get In Formation
We'll start by getting everyone into formation, that's what this high school student did. With the help of his classmates he formed a flash mob during lunch and recreated Beyoncé's 2016 Super Bowl halftime show. And let's just say they—SLAYED IT! Watch as students cheer and go crazy for this performance. Best part is the young student at the very end when she realizes that all of this was just for her. Awww…
Watch the video here.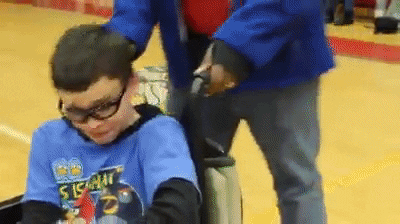 2. I'll Ask You to Prom When Pigs Fly
And that's what happened in this heartwarming promposal that will bring more than just a few tears to your eyes. In this video, Vee Nguyen asks Ben Davis, a young teen with special needs, out to prom in front of the whole school with the help of some of her friends. Ben's heartfelt, tearful reaction says everything we're feeling. This was an amazing moment that Ben will remember forever. GREAT JOB!
Watch the video here.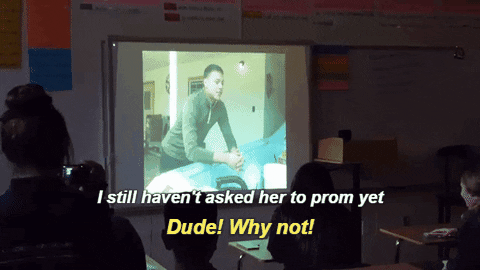 3. The Promposal Movie
This student thinks she's just about to watch a film in class. But this isn't your everyday Hollywood movie. This one is stars a young man who's about to ask out the girl of his dreams. So let's roll this film and see how it ends!
Watch the video here.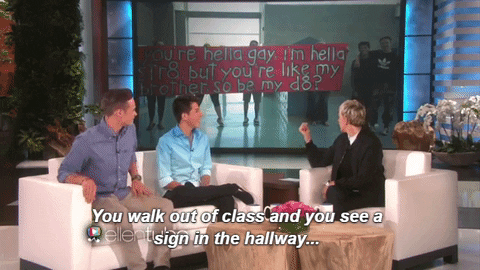 4. A New Kind of Prom
These two teens made headlines this year when Anthony Martinez, who is gay and out, didn't have a date for prom. His best friend, who is straight and attends the same high school, decided to ask Anthony to prom in the most amazing way. The video of the two teens quickly went viral and became an online hit. The video of the two touched everyone's heart. Even Ellen's. Soon after hearing their story Ellen had them on her show to talk about it. Watch what they had to say.
Watch the video here.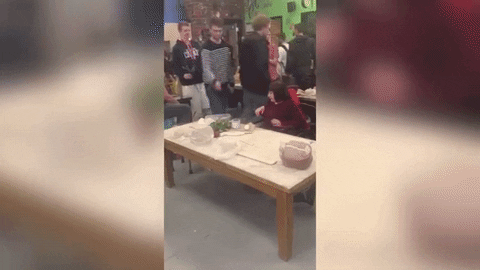 5. I Donut Want To Go To Prom Without You
Watch this touching moment as an Idaho senior high school star baseball player asks his friend Katherine, who suffers from spina bifida, out to prom. Kolten's 12 friends walk up to Katherine in class, each handing her a rose, Kolten follows soon after holding a sign, "I donut want to go to prom without you,"  a move that put a huge grin on Katherine's face.
Watch the video here.
Image Credit: Prom by Sean McGrath (CC BY 2.0)
---
We've got deals, f'real.
Exclusive offers, discounts, and special membership rates for Review-Weekly.com approved products are all yours. Wanna be email buddies?